ARUP Laboratories is a national clinical and anatomic pathology reference laboratory and a worldwide leader in innovative laboratory research and development. A nonprofit enterprise of the University of Utah, ARUP offers an extensive test menu of highly complex and unique medical tests.
More about ARUP
In Focus
---
Come Wildfire or Visiting Dignitary, Safely Shipping Human Specimens
How do 50,000 human specimens a day reach ARUP, despite hurricanes, wildfires, and visits by major dignitaries that lock down cities?
Read the article.
---
Feeling Better: A Wellness Center Story
Want energy? Want to read about gaining energy? Employees Katie Ludwig, Russel Goodman and Angie Sharp detail their own personal Wellness Center stories in the newest blog.
Read the article.
---
Journey of a Specimen: The Complete 6-Part Video Series
The six intriguing episodes in our video series, "Journey of a Specimen," are now available all together. You can hear from Christopher Sorenson on Transportation, David Rogers on Specimen Receiving, Clint Wilcox on Automation, Martha Bale about Inside the Lab, Erica Cuttitta about Biocomputing, and Julio Delgado on medical directors.
Watch the complete series.
---
What Do Genetic Counselors Have to Do with It?
ARUP's new genetic counselor website helps us understand the integral role these counselors play in medical laboratory testing. Whether you are a patient, a clinician, or a laboratory client, they are an invaluable resource. Our growing team—16!—of counselors share their knowledge and guidance in a new series of blogs and in the unveiling of their new website.
Peruse the website.
Read the blog.
---
Join Us For the 31st Annual Park City Anatomic Pathology Update!
This five-day course consists of lectures and case-oriented discussions led by distinguished faculty from the University of Utah and renowned guest presenters. Subspecialty topics featured in this year's annual update include gastrointestinal, hepatic and pancreaticobiliary pathology.
Learn more and register now.
---
Creating a Positive Culture in the Lab
How should leaders define the "why," "what," and "how" of working in a clinical lab? Chérie Petersen draws from her 20 years of experience in a recent issue of Clinical Laboratory News, by providing insight and actionable steps in creating a healthy workplace culture for laboratory staff.
Read the article.
---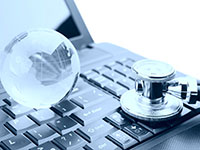 New Video Lectures Available for Free CME, SAM, PACE & FL CLS
Paroxysmal Nocturnal Hemoglobinuria: Rare But Real by Nahla Heikal, MD, MS, and Molecular Testing and Cytopathology: Downsizing Precision Medicine but not Precision by Georgios Deftereos, MD, FCAP, FASCP.
View all available video lectures.